News from the Fuellers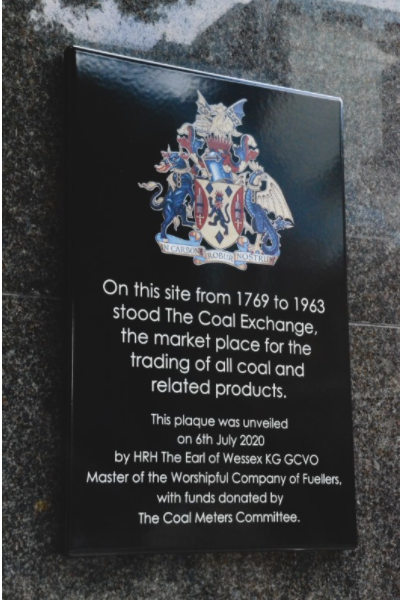 FUELLERS UPDATE - 6 JULY 2020
 
At last some news of an actual live Fuellers event. On Monday The Master lead the dedication of a plaque to recognise the site of the former Coal Exchange at the junction of St Mary at Hill and Lower Thames Street, currently occupied by an office block. The Coal Meters' Committee sponsored the plaque for the Fuellers to mark the location. The Fuellers' Honorary Chaplain the Reverend Nick Mottershead FCA made the dedication and The Master spoke for a few minutes to commemorate the occasion. This has very much been the brainchild of Immediate Past Master Shravan Joshi.  He welcomed The Master to the site and introduced him to Sheriff Chris Hayward, there on behalf of the Lord Mayor. Deputy Jamie Ingham-Clark CC, Court Assistant Louise Thompson and Honorary Freeman Mira Joshi  made up the party. Mira was photographer on this occasion and Louise her assistant.  

The Honorary Chaplain is Welsh and coal is very much part of his early life. His words of dedication recognised the positive impact of coal on the industrial revolution and future prosperity, while remembering the human cost of mining and the impact on the  planet. He asked that future energy needs be accomplished with similar innovation and courage but with a clear focus on the environment and people.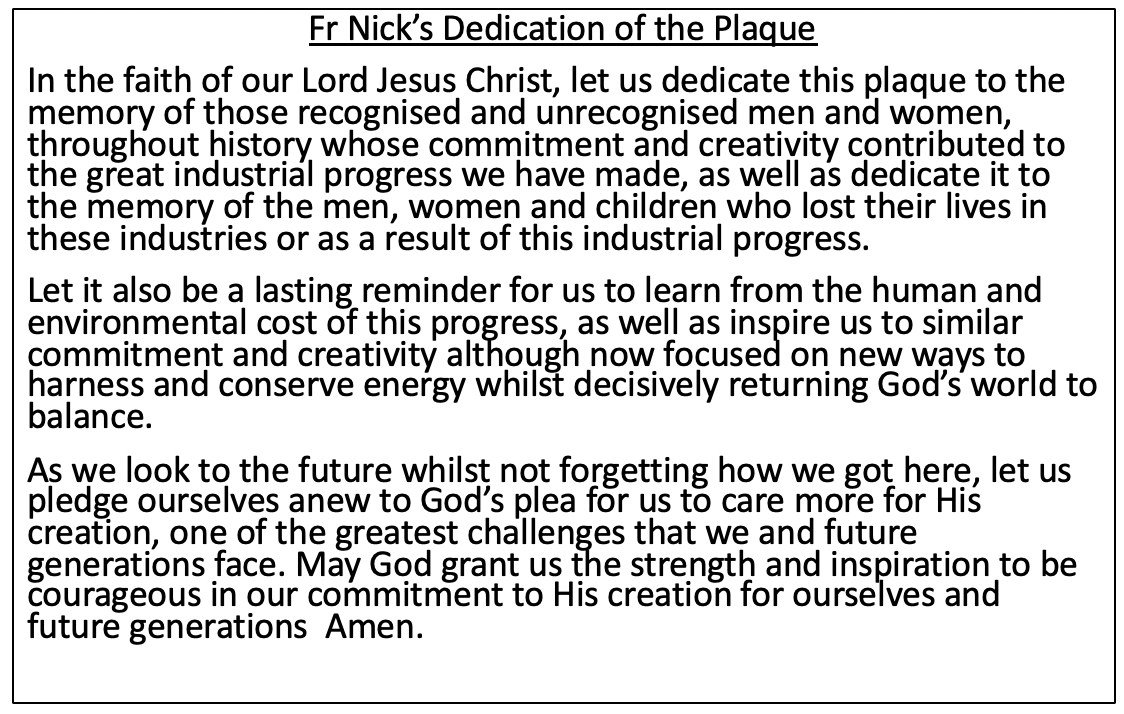 The Earl of Wessex followed up with similar ambition for the future of energy and the Fuellers. He recognised the historic role of the Coal Meters' Committee and thanked them for their support of the Fuellers over many years.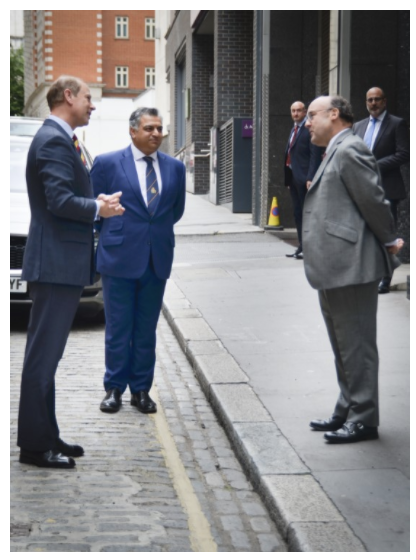 The Master, Immediate Past Master Shravan Joshi
and Sheriff Chris Hayward